Home
›
Repetier-Firmware
Circles not rounded
Im new to Repetier. I got a used DaVinci 1.0a with Repetier 0.98 already installed on it.
Ive been using it with Repetier host on my Mac, and also printing from the onboard SD card.
I think my shapes are not printing right, but it is most noticeable with horizontal circles.
They are coming off more like ovals.
The circle below is the 3DBenchy_-_Multi-part_-_Single_-_Chimney_top_-_3DBenchy.com.stl from the 3DBenchy boat at thingiverse.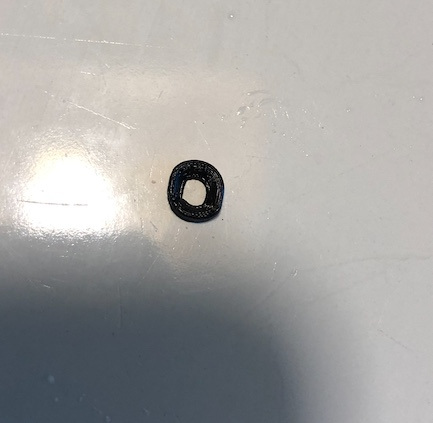 The full boat is here below, and the circle can be seen at the top.
My eyes also say the actual boat is skew a little but hard to notice, thats why I focused on the circle.
I have printed it on ABS and PLA, same thing, in multiple colors and multiple settings.
I tried with other models, circles are the same, always skew.
I checked that all belts and rods have tension and are straight and the motor screws are tight.
Not sure what else to check or how to adjust an offset on Repetier that could correct this.
Is there such a think as this offset im talking about? do I have to do it on the firmware and loaded on the DaVinci again using Arduino IDE? (my printer came with Repetier so I dont know if reflashing is possible)
Thanks