Home
›
Repetier-Firmware
›
General
Firmware dev2 - Dual X axis setup
Hello,
I have recently tried to setup the newest 2.0 firmware on my dual x axis printer to try the 5th order velocity profile. I have failed. Here is my mechanical setup of the X axis with dimensions marked: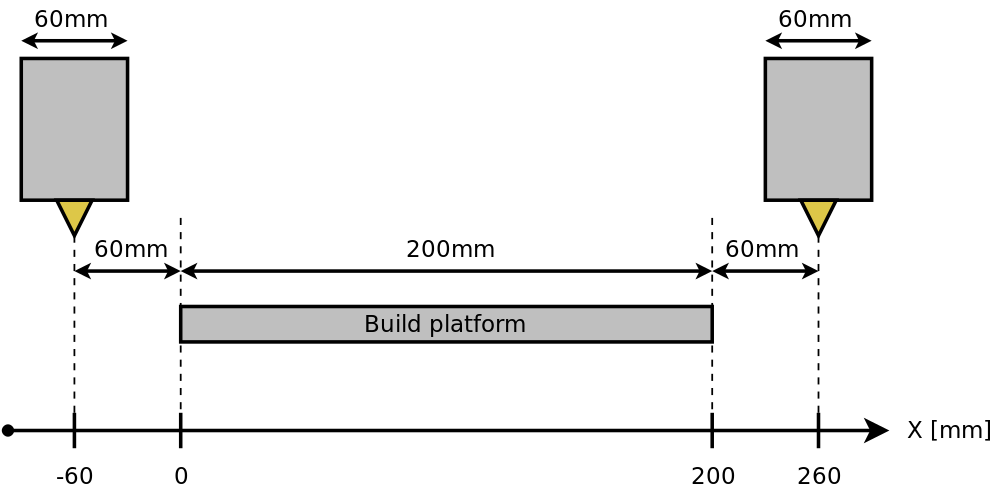 I want to have coordinate setup as indicated in the bottom of the picture. The left carriage after homing is at -60 while the build platform starts at 0. This setup works with firmware v1.0.x. It homes correctly and during tool change the left carriage slides back to -60 so the right one can reach 0 without collision.
I have tried to recreate the setup in the dev2 version and it does not work as expected. During homing the printer homes the left carriage correctly, then homes the right one (also correctly) and then tries to move the left carriage further toward -X direction (beyond -60) crashing into the endstop.
Here is my axis lengths setup from Configuration.h :