Home
›
Repetier-Server
RepServer 0.91.2 shows strange symbols after upgrading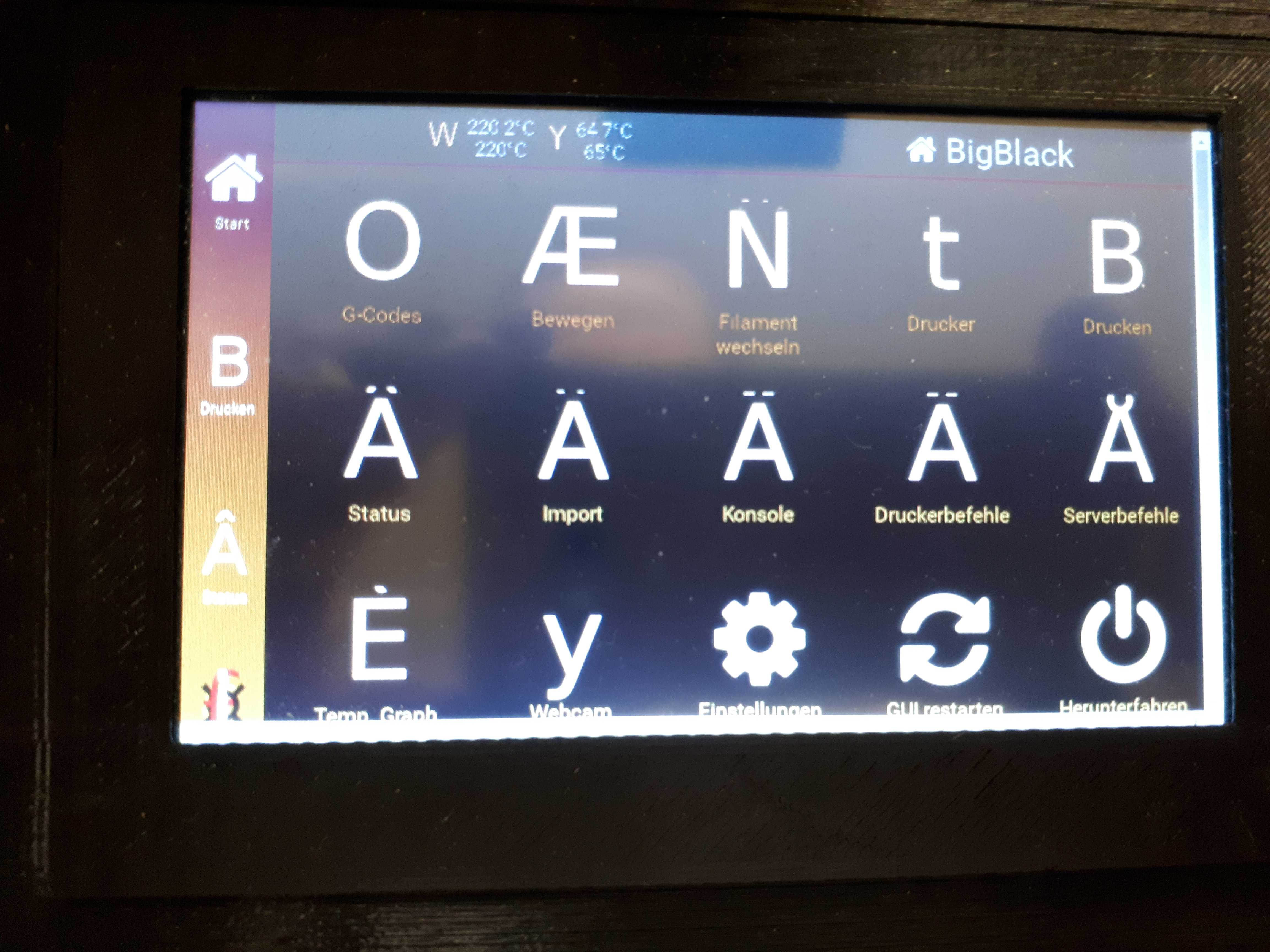 After Installing the latest Update of Repetier server the GUI shows strange symbols in every screen. The problem occurs after a few days. At first everything was as OK like it was the last months (where it works good).
But after about 3 Shutdowns and Poweroff´s the screen looks like the picture above. I tried an complete restart, but the problems stays the same.
The Webinterface works as usual and over it i can print but I need the 5" Touchscreen at my printer.
Is there an Bug in the newest release? What is noticed by me is that there is now an Scrollbar on the right side and on the bottom.
So far there was no scrollbar.
What can i do? Do I need to reinstall everything?
Thanks