Home
›
Repetier-Firmware
Z-Probe Woes: G30 Error: Z-Probe Failed.
Hello again, I am running Repetier firmware .93 on a Ramps 1.4 board (the red one) Arduino 2560, Windows 8.1, with a Reprap discount
LCD Controller.
I am working on calibrating my Z-probe, I have the probe wired per Tom's youtube explanation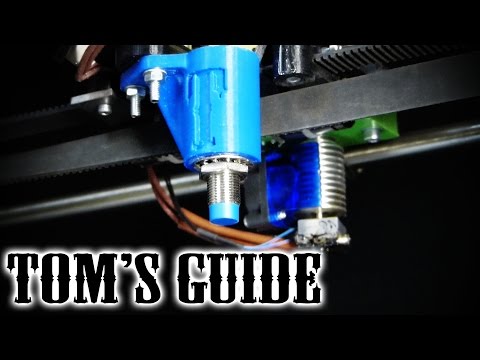 with a 100k resistor and 150k resistor all of my meter measurements are correct. the power is connected to the Aux 12V pin near the molex connector on the Ramps and the other 2 wires are connected to the Z-Min endstop headers (top two pins of the second to last column if the row of endstop pins is on the top right) I'll post my firmware settings below if I can
The probe is about 40mm to the right of the extruder. when I run G31 in manual controls the log reads "Z-probe state: H" when the probe light is on and off. if I switch Z-Min inverted to False it will read "Z-Probe state: L" obviously the probe isn't registering, The LED does turn off when I raise the probe high enough over the bed, so the probe seems good. If I run G30 the printer moves to its first position and the log reads "Error: Z-Probe Failed." on my LCD controller the Zmin reads as off.

Sometimes the G30 command randomly sets my Z height to +- 2000mm if that means anything to anyone.
thanks for any help
-Alex