Home
›
Repetier-Firmware
›
Extruder & Bed
Extruder overhoots while heating up
Hi there,
I updated the firmware on my Boxzy printer to add a heating bed in the setup.
While the heating bed is working, now the extruder temperature overshoots everytime when heating up. When (manually) setting the heater to 200°C, it gets up to approx. 250°C, but target temperature can be reached if extruder is deactivated earlier.

Playing with the parameters (in PID control / Dead time control) doesn't change anything.
So I'm able to print, but it makes me a bit nervous.
Here you can see the overshoot and the temperature swinging further on: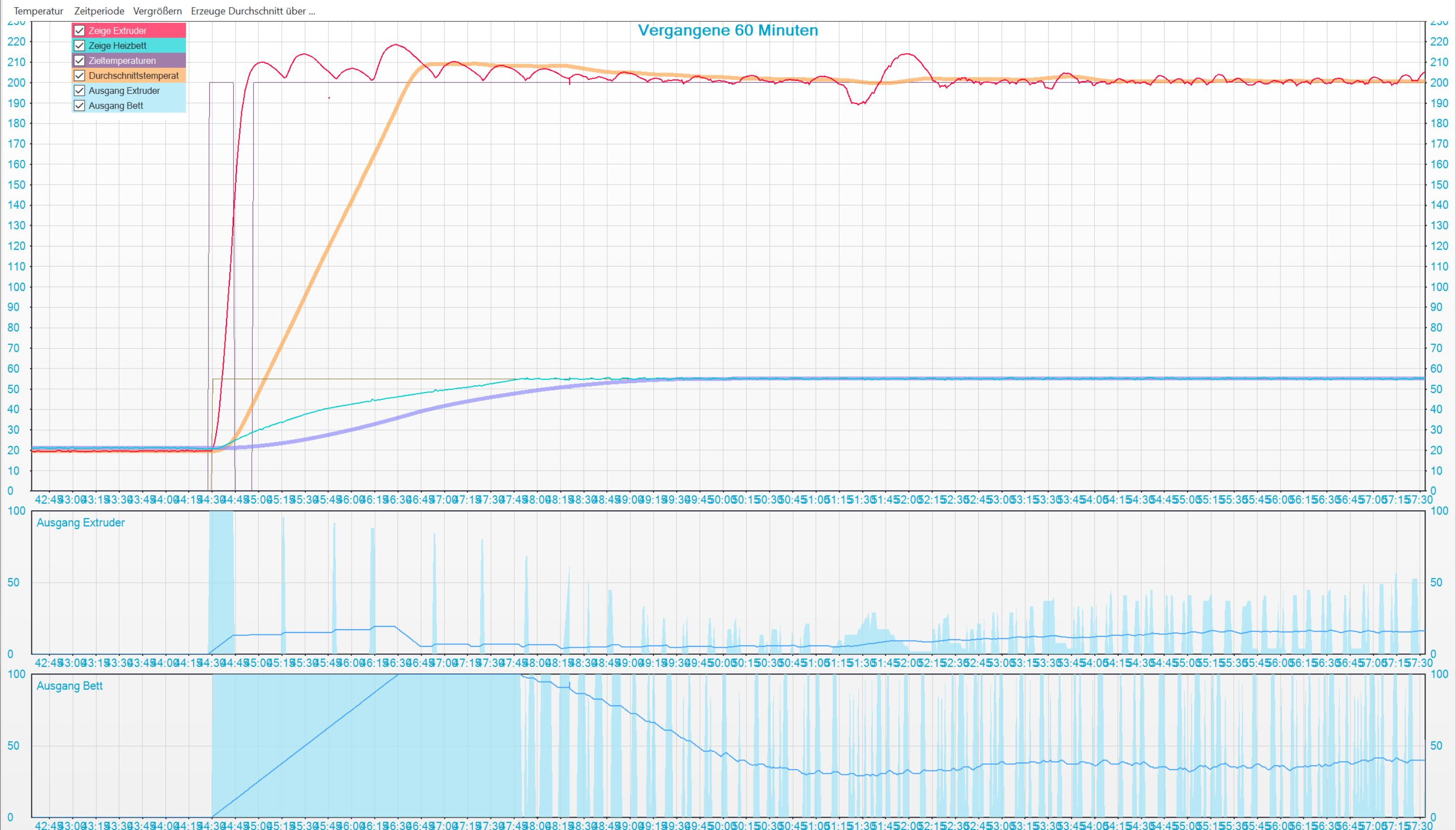 Unfortunately, I havn't the the old firmware settings and Boxzy do not reply either.
Do you have any ideas how to calibrate without knowing the exact extruder facts?
Thanks in advance!
Kai