Home
›
Repetier-Host
›
General
PID on Cocoon Create using Repetier
Pretty new to this, only know basics so apologizes in advance.
My cocoon is a re badged wanhao duplicator i3 plus.
Noticed my extruder temp thru out a print is stradling the target by 10 degrees either side. So I've watched all the vids on how to use this software to do a PID tune.
Downloaded the software, figured out how to what I think is "connect" but I don't seem to be able to view any logs or send any commands to the printer. The Firmware EEprom command is still grayed out after hrs of idling connected. W
What am I doing wrong guys? Snap shot of what I can see: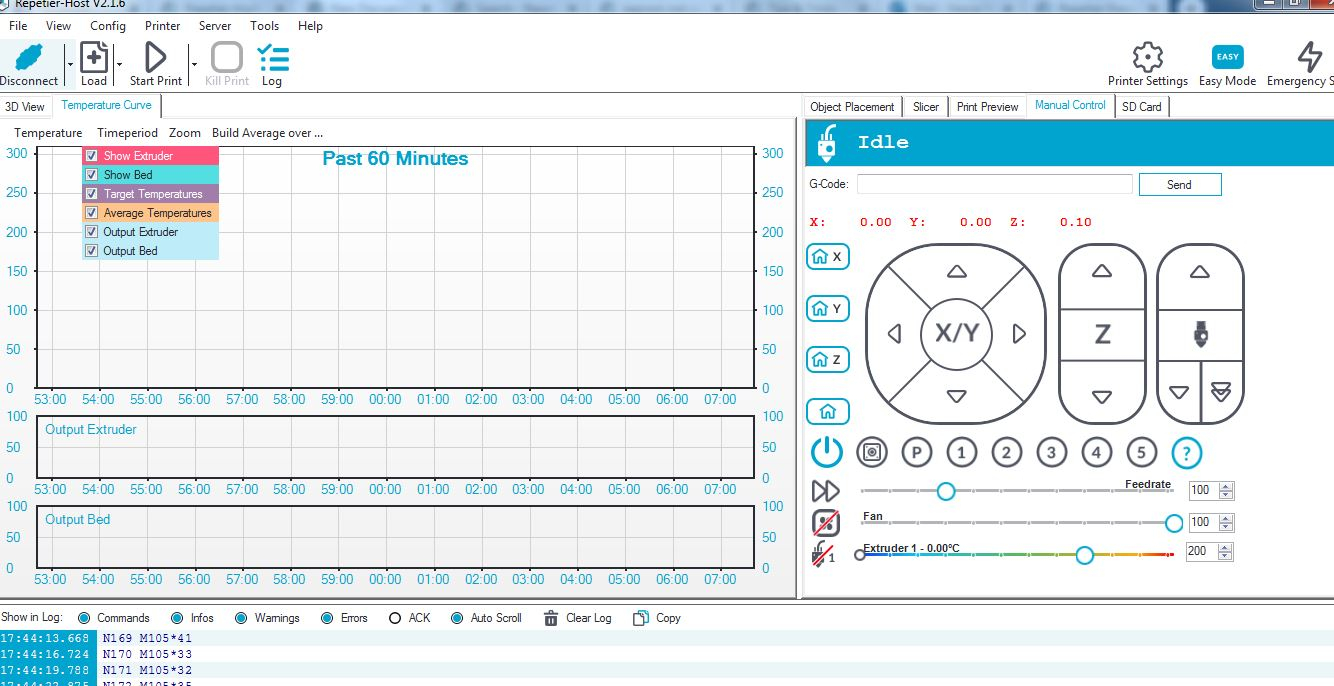 i