Home
›
Repetier-Firmware
›
Extruder & Bed
Heater decoupled + PID autotune
Hello.
I'm having problems with "heater decoupled", I lost 2 prints already then started a test battery.
Soon as the problem happens the print stops, then there is a "dec" in the actual temp.
Without touching anything, just reseting it comes back measuring normally, so I dont believe it is a contact problem, but I checked and rechecked all cables and connectors.
The problem happens randomly, I simply cant say what triggers it.
I'm using a simple PC power supply, which is not the ideal but it was working until yesterday, so its strange.
The temp graphs looks very bad to me, but I have no knowledge about this.
After searching over internet I found something about PID autotune, I runned "M303 P0 S235 X0", after this the graphs looks much more stable.
Those swings in the temp can run to a "heater decoupled" error?
Do you think I have "treated" the problem?
Thank you very much.
Here are the temp graphs.
Only extruder: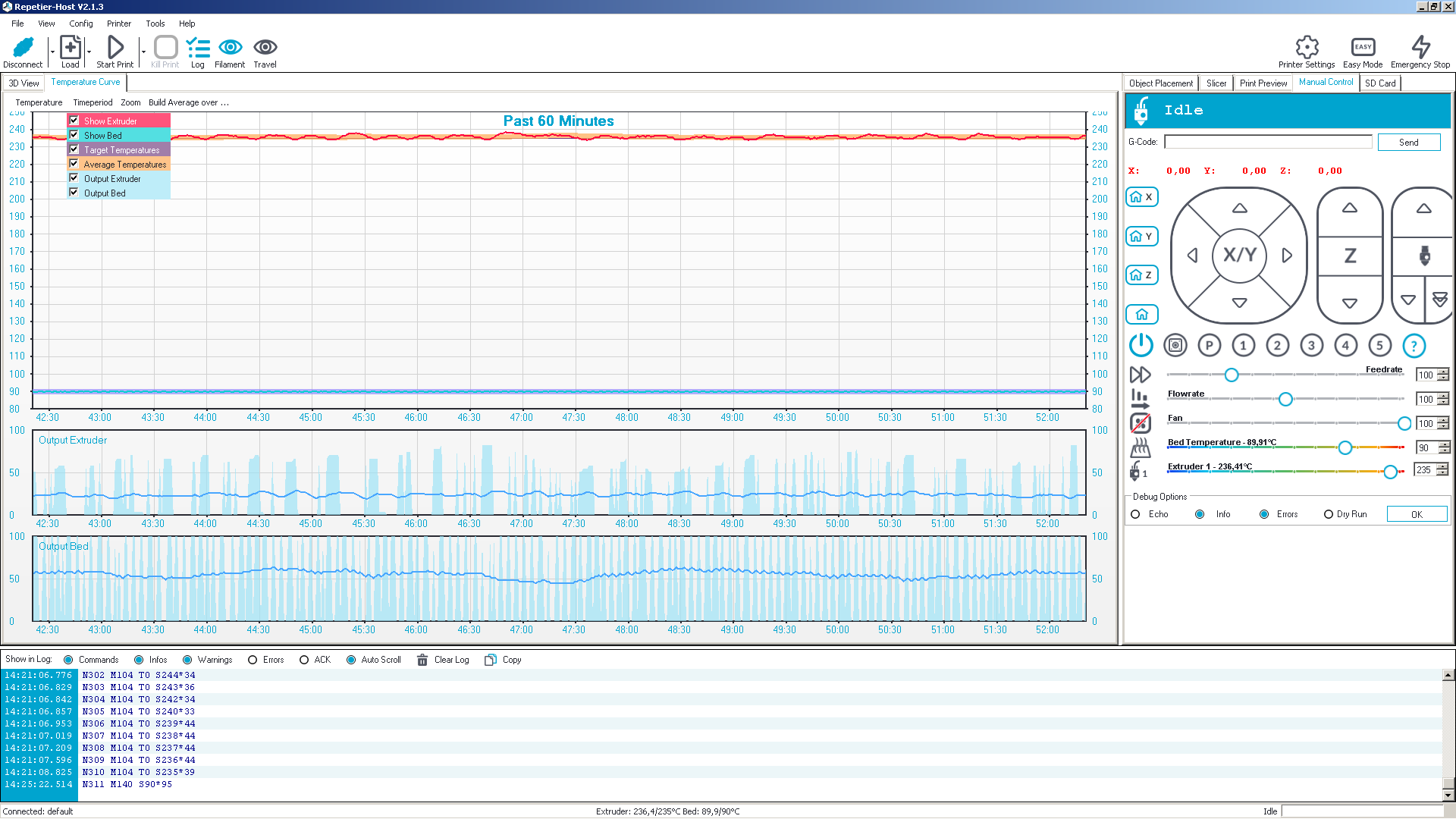 Extruder + bed: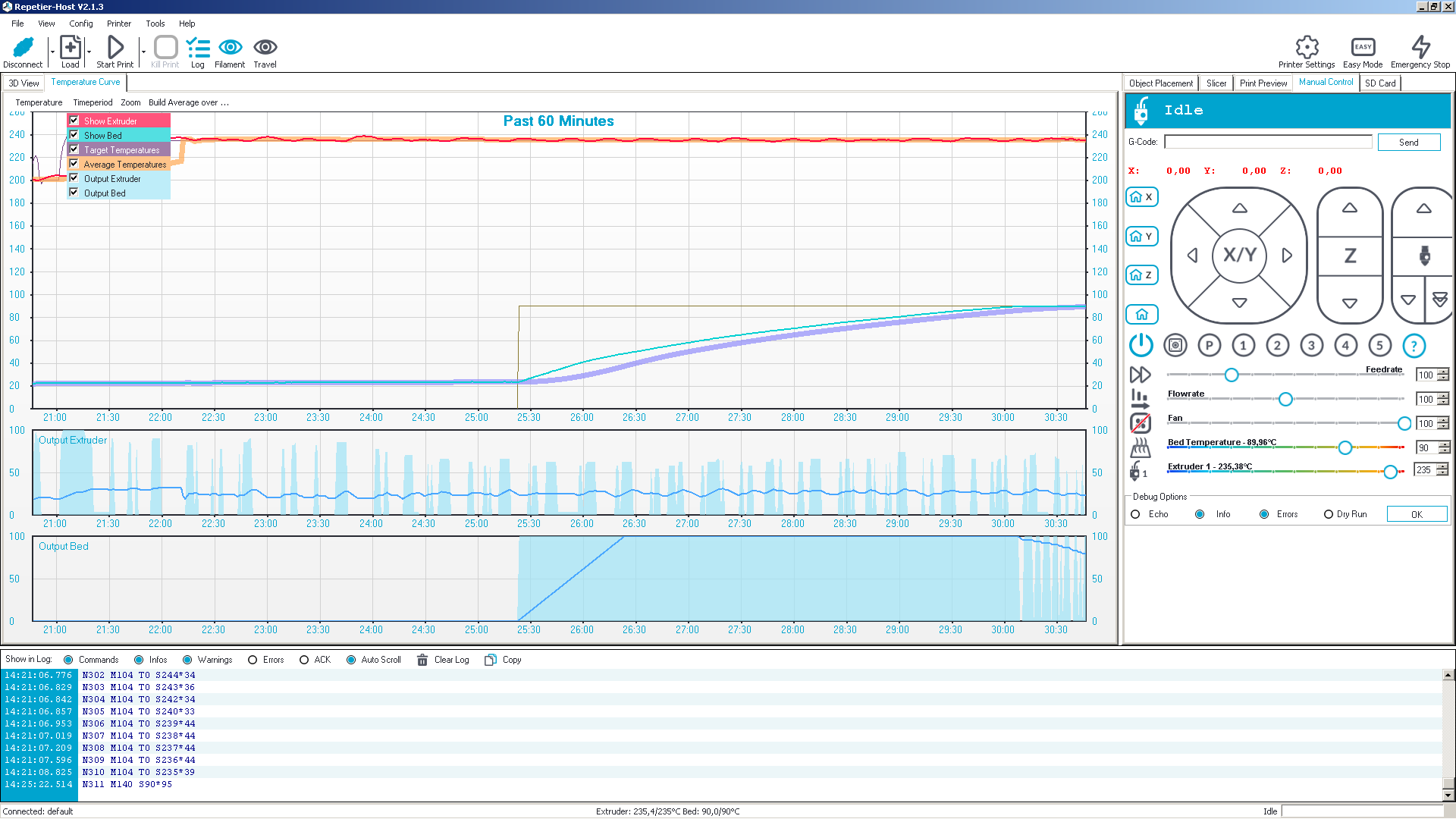 Printing (extruder + bed):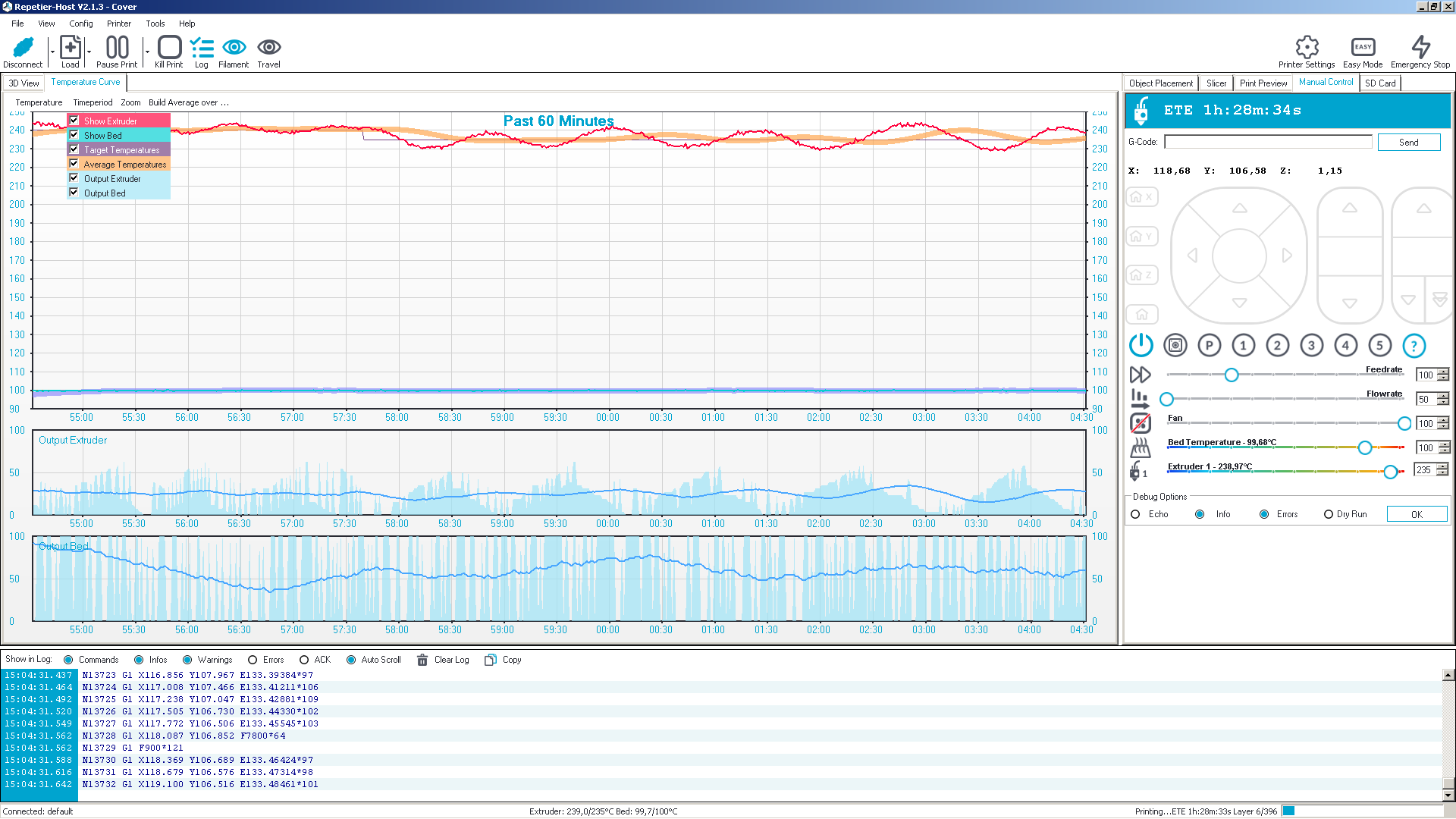 Print paused: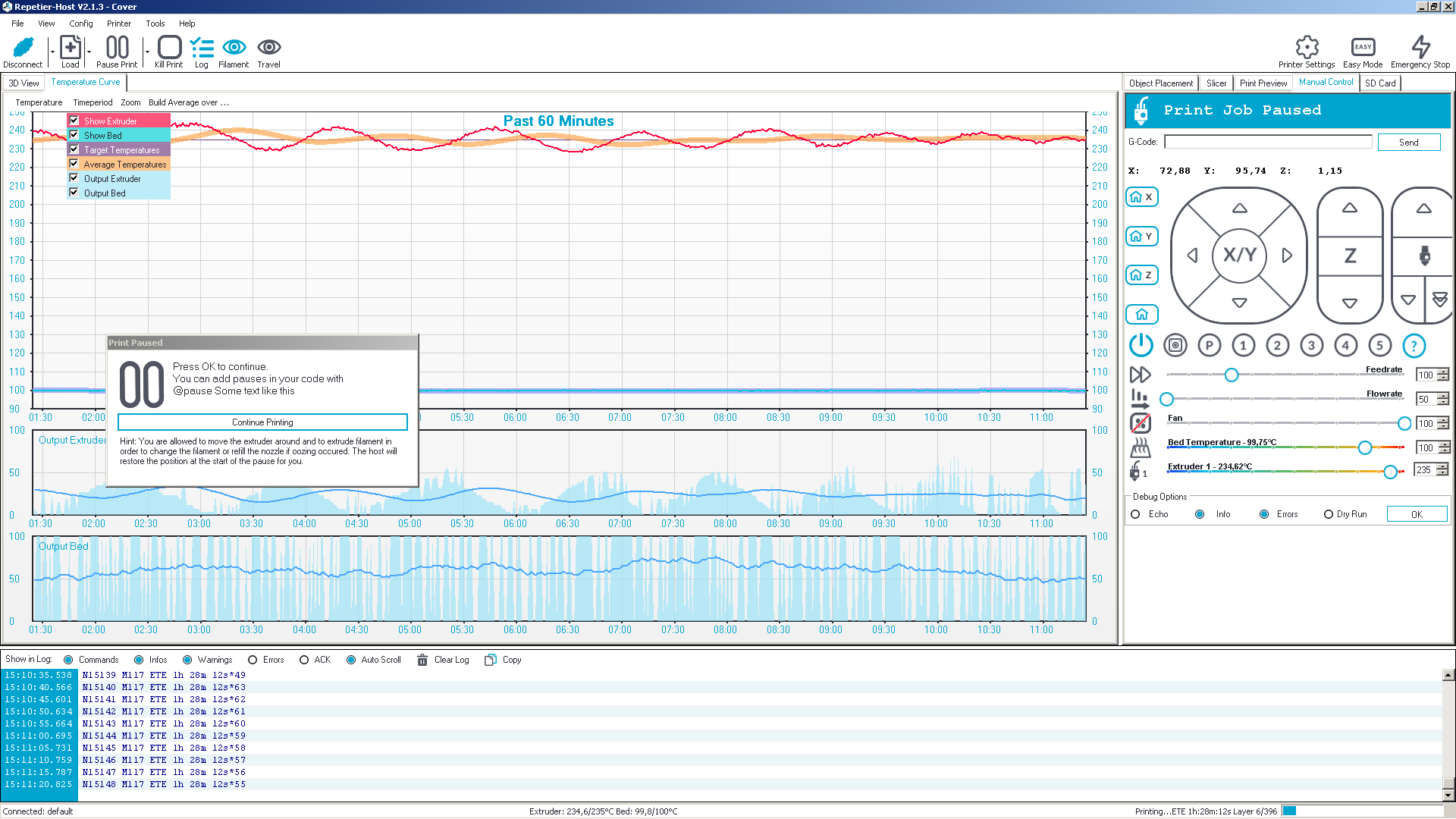 Printing 2: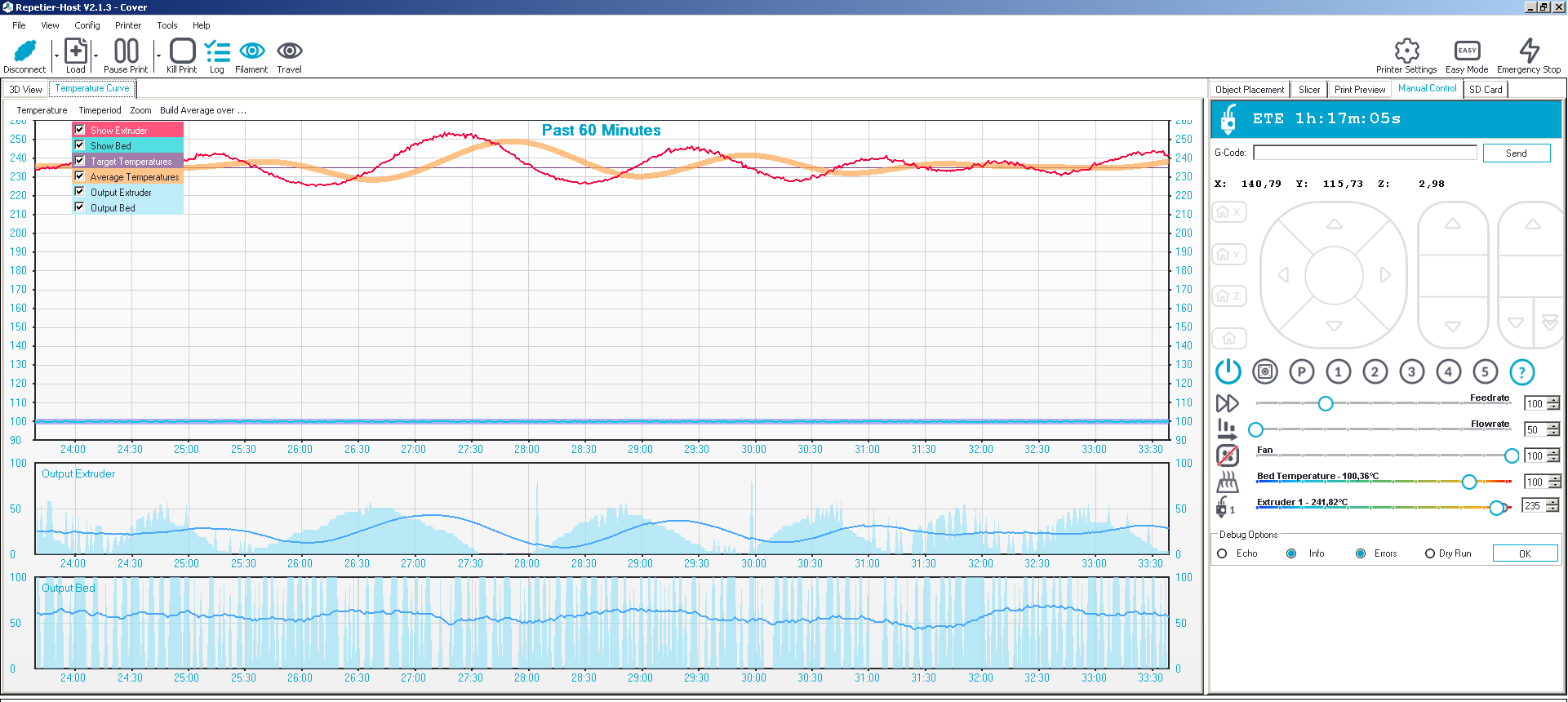 Printing after PID autotune: