Home
›
Repetier-Firmware
›
General
Wanted: constant movement during linear movement with G1 and G0 sequences
Hello,
I'm currently working on my laser cutter based on the repetier firmware (tried 0.9.1 and 1.0.x). Cutting ist (mostly) working perfektly, but now I'm trying to engrave. For this, I'm exporting data from inkscape. I've drawn a schematical diagram of the movement: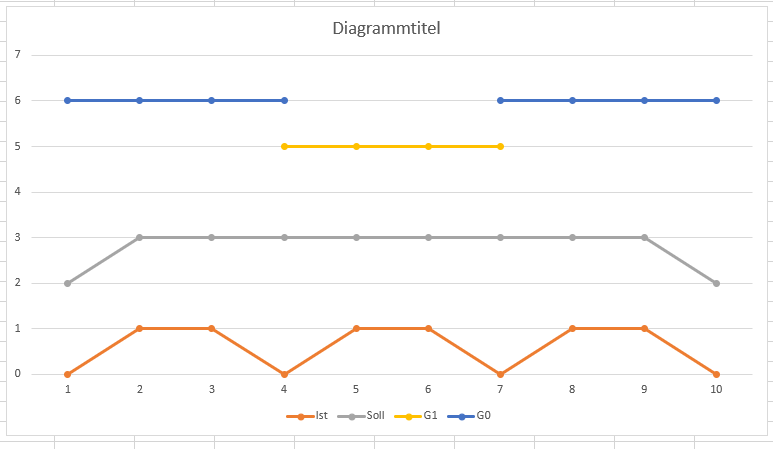 Pseudo gcode:
G0 x1 F1000
G0 X4 F500
G1 X7 F500
G0 X10 F500
From top to Bottom:
-in blue the G0 moves. it starts outside of the engraving area and is meant to be used as acceleration/deceleration outside of the engraving area
-in yellow the G1 movement with laser on
-in grey the speed I would expect. accelerate, move constantly over a wide range and decelerate on the end and sometimes (in the example between 4 and 7) activate the laser
-in orange the speed i have. The laser head accelerates and decelerates on every G0 / G1 command, wasting unbelieveble amounts of time and leading to moments of near-zero speed parts while the laser is on, which leads to uneven engraving depths.
Is there a way, that I can have a constant speed through G0/G1 changes?