Home
›
Repetier-Firmware
›
Extruder & Bed
Temperature dips
Since a few months I have a strange behavior of Extruder temperatures: Every few minutes the temperature reading drops to 0°C.
I first thought that it would b an issue with the PT-100 or the amplifier board I had in my hotend. Now I just found my old thermistor again, connected it to another input than the PT-100 - and it shows the same behavior.
I even tested the thermistor directly plugged into the mainboard, so that no wire breaks or loose connectors could be the reason.
This is with PT-100: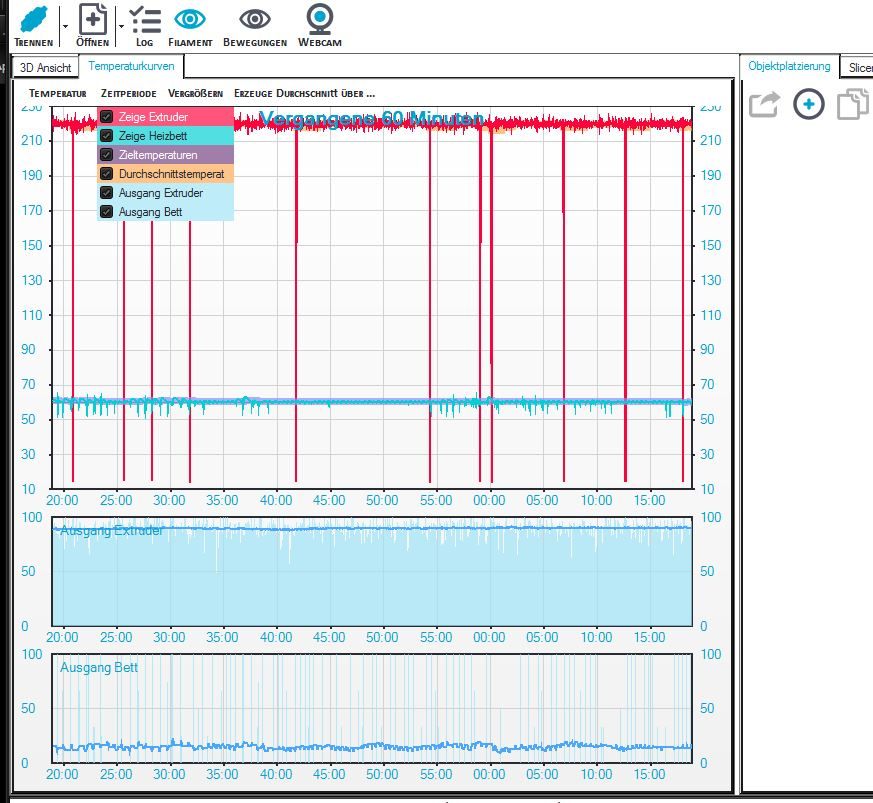 And this is now with my trusty old thermistor: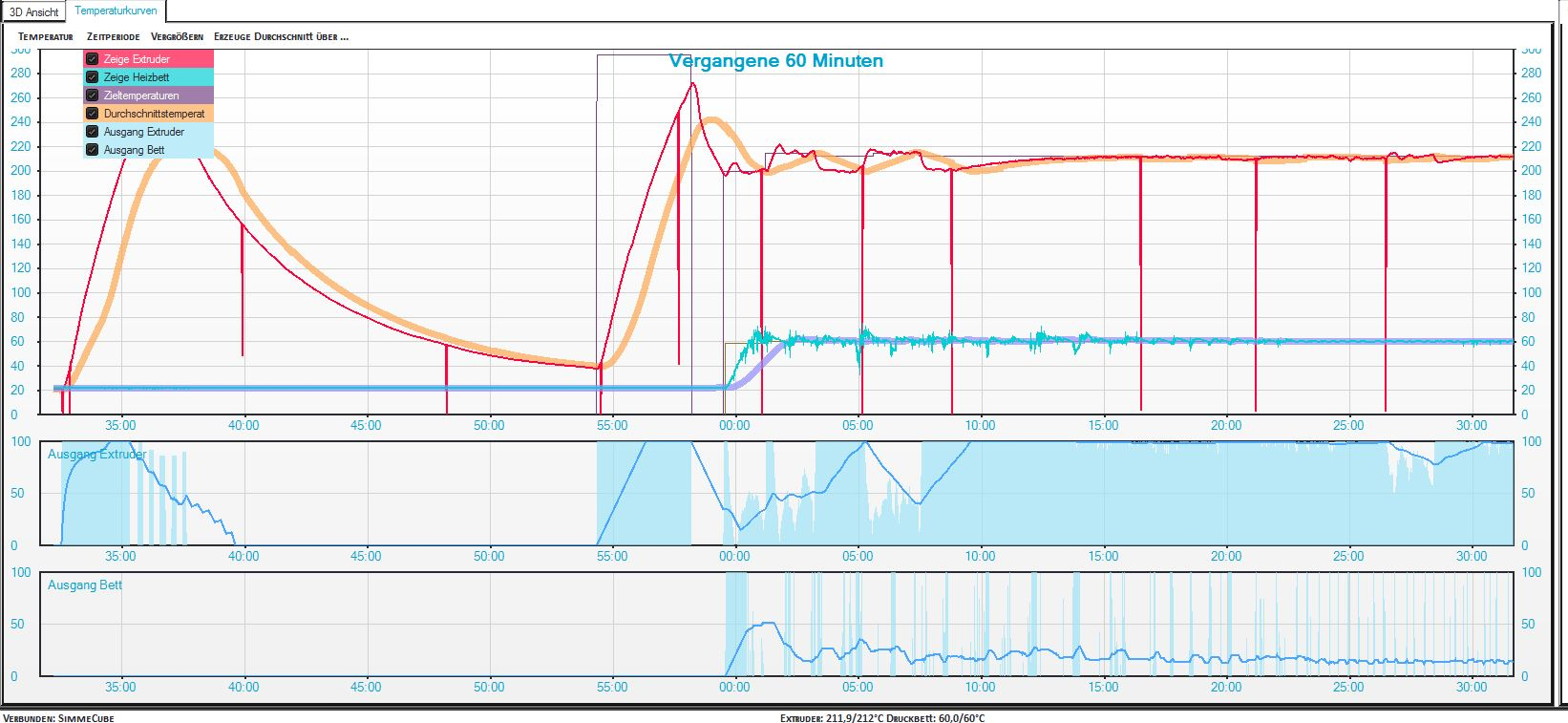 Any Ideas?
Cheers,
Simme