Home
›
Repetier-Host
›
Bug Reports
Fatal Error - temperature runaway
Hi,
Please help with a problem I am having...I get a Fatal Error as follows: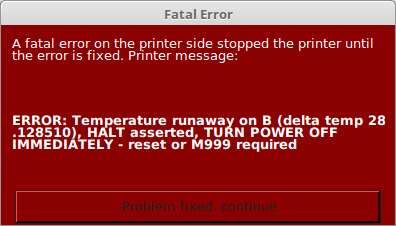 This was happening with RepetierHost V2.0.5, so I installed the latest one, RepetierHost V2.1.0 and it still happens. Also, there was no runaway, but what is "..runaway on B"?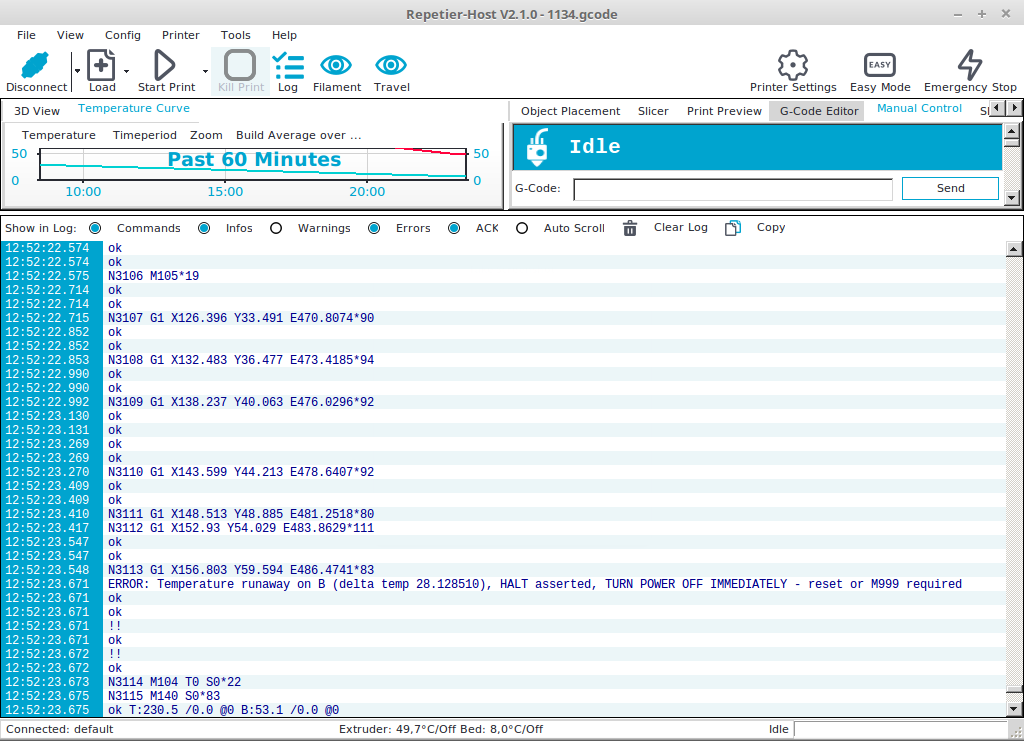 I am running Linux Mint with an MKS Sbase board.
Any help would be appreciated!
Regards,
WallyL