Home
›
Repetier-Host
›
Questions & Answers
Can't slice double extruder
Hi nice people,
I have just finished assembling a Zonestar P802QR2 printer with double extruder. The printer runs regularly, also performs the test prints, provided by Zonestar, with two extruders. But I can not use the second extruder with my prints. The slicer refuses to use the second extruder.
I have configured Repetier-Host according to the instructions of Zonestar.
I have configured printer P802QR2: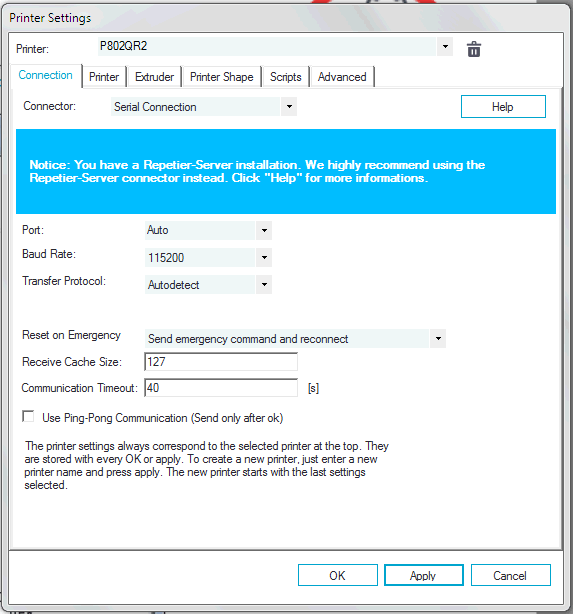 (I do not use serial connection, SD only, but this seems to be necessary to put the information in Repetier-Host).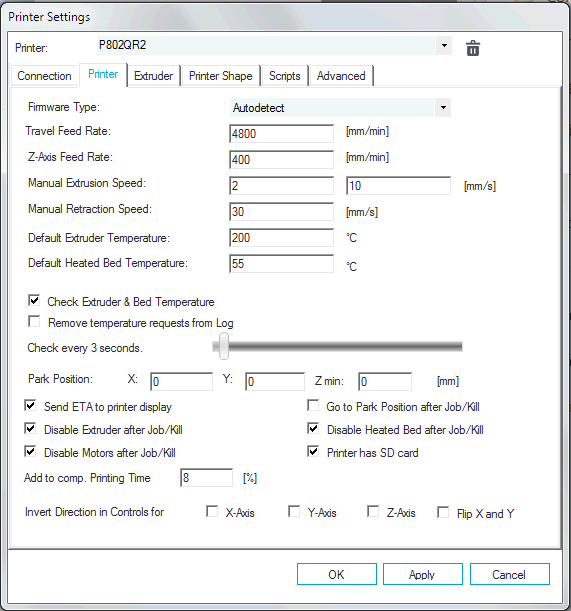 All set as per Zonestar's instructions.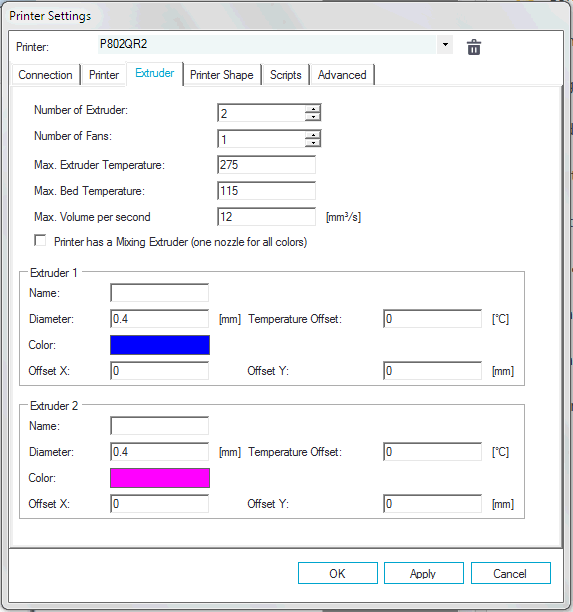 Two extruders! "1" and "2" but they become "0" and "1" for the slicer.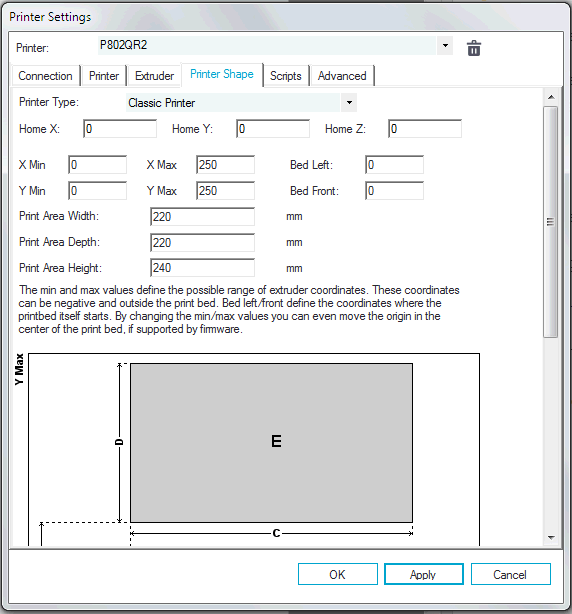 (Print area is not that wide really, but I put what is recommended by Zonestar).
When it is time to slice, I can't get the printer. No "P802QR2" does exist for the configurator:

And if I load my STL still there is no "P802QR2", although there are two extruders listed, no matter how I try, I can't select the second extruder. The gcode is generated correctly but only for extruder "0".
I've been beating for a week without result, Zonestar does not help me and I can not find anything on the net. Can anyone please tell me what I'm doing wrong?

Many thanks in advance!