Home
›
Repetier-Host
›
Bug Reports
Bug Dual Extrusion: wrong extruder assignment
Hello guys,
I started up to install a 2nd Bowden Extruder to my Geeetech Prusa I3. All mechanical parts are correct connected and work fine.
But I still have a mistake by starting my dual extrusion. Repetierhost seems to switch the extruders randomly after slicing.
The print preview shows the 2 objects of the calibration square I want to print out.
In my options green is Extruder 1 (E0 in G-Codes) and black is Extruder 2 (E1 in G-Code).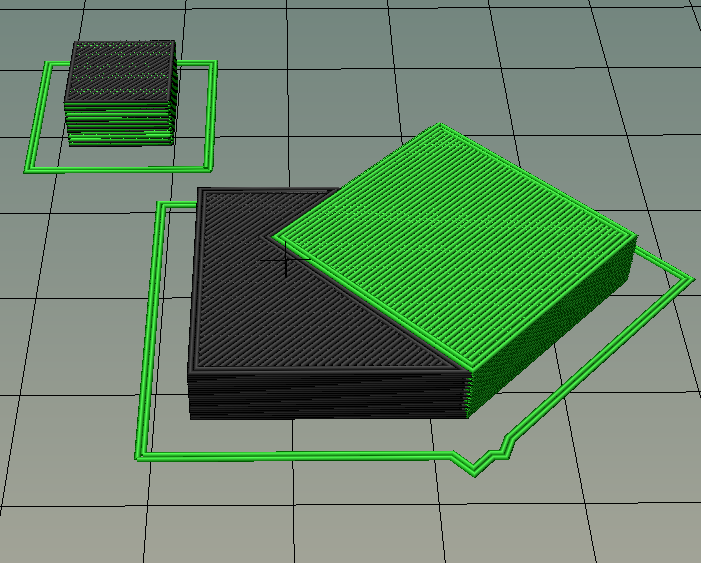 I started the programm and everythink was working like wished. Due to the extruder offset I had to stop the print and took some adjustments. I didn't change anything else, sliced the objects again and suddenly the green square on the picture was printed with extruder 2 in black.
For the slicing I used Cura 2.5 with the 3 latest Versions of repetierhost but I had no improvement.
I get the same problems when I use Slic3r.
Even if I want to print a single object with extruder 2 (black) it's shown as black in the printpreviwe but switches to green (extruder 1) after slicing.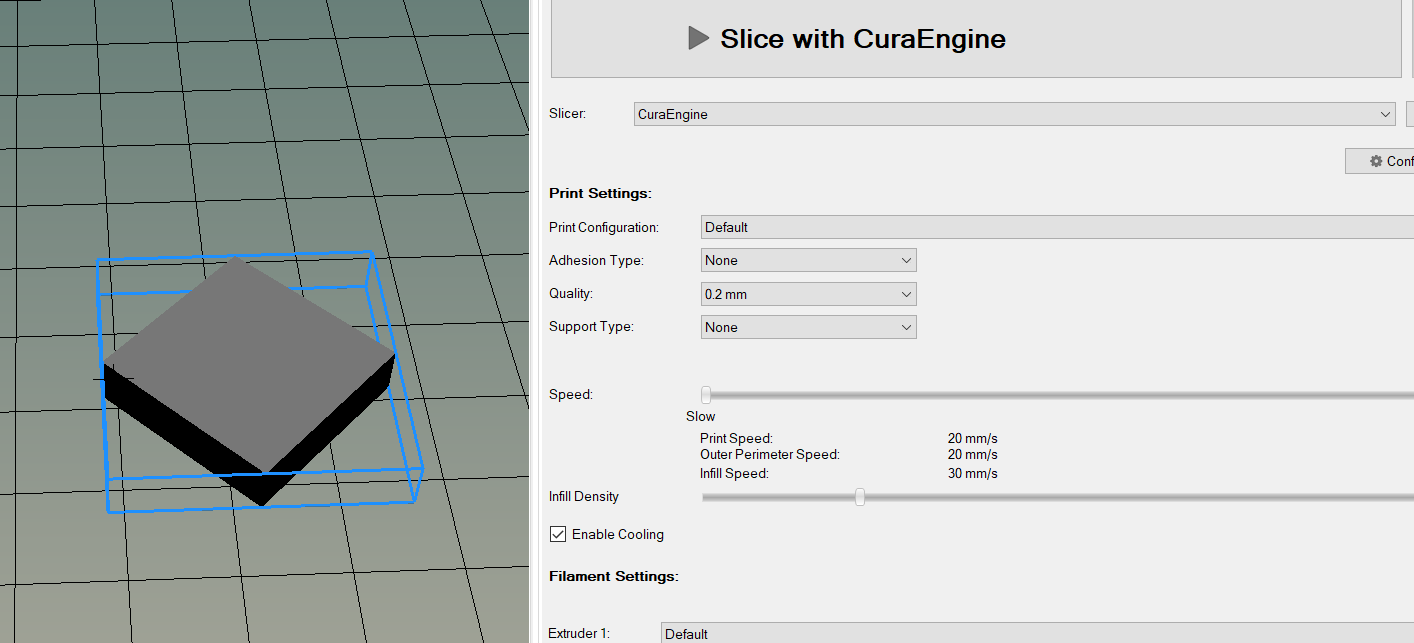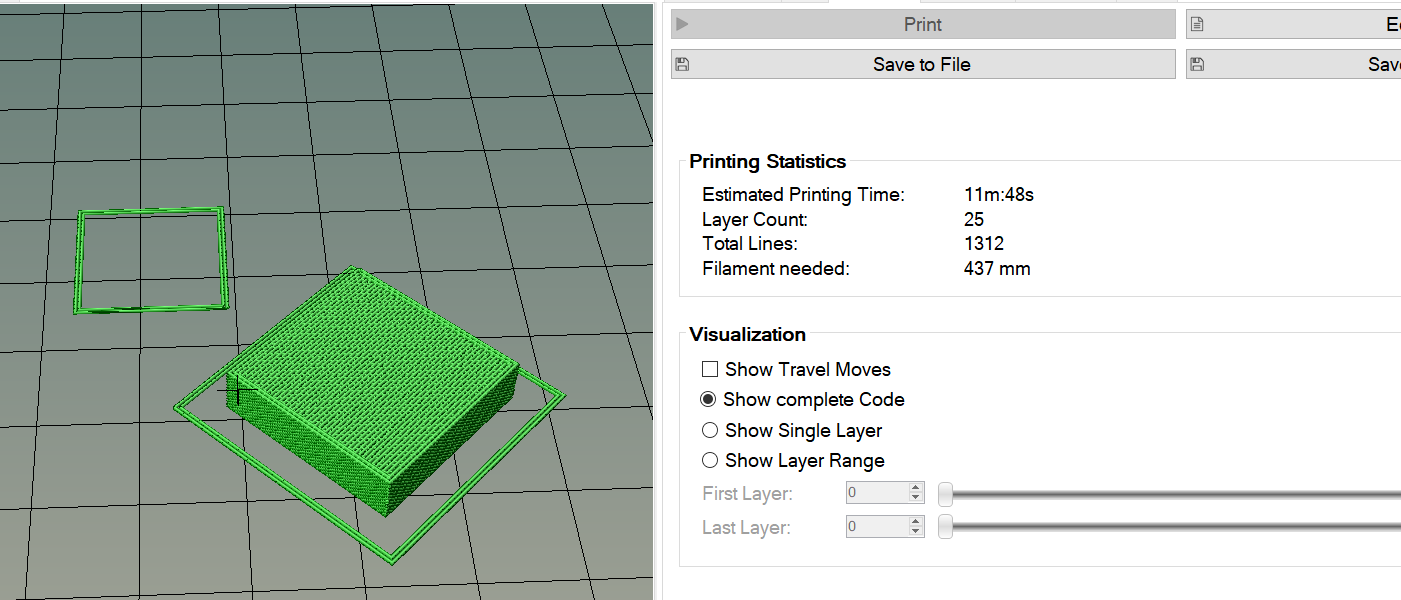 Does somebody knows how to handle this problem?
Best regards
Bad