Home
›
Repetier-Host
›
CuraEngine
Is a flattened Skirt possible with CuraEngine/Host ?
Hello all,
I like to work with a nicely squashed first layer (about half of the height of a regular layer, and with the extrusion expanding the material sideways for good contact). I also like to have a skirt (of 2 or 3 lines) around my models, as that lets me do some quick last minute leveling adjustments before the actual printing starts.
However I seem unable to achieve these two things at the same time with Host/CuraEngine, because the slicer seems to refuse to generate any Skirt pass if the "First Layer Height" setting is set to something lesser than the "Layer Height" setting. As shown here :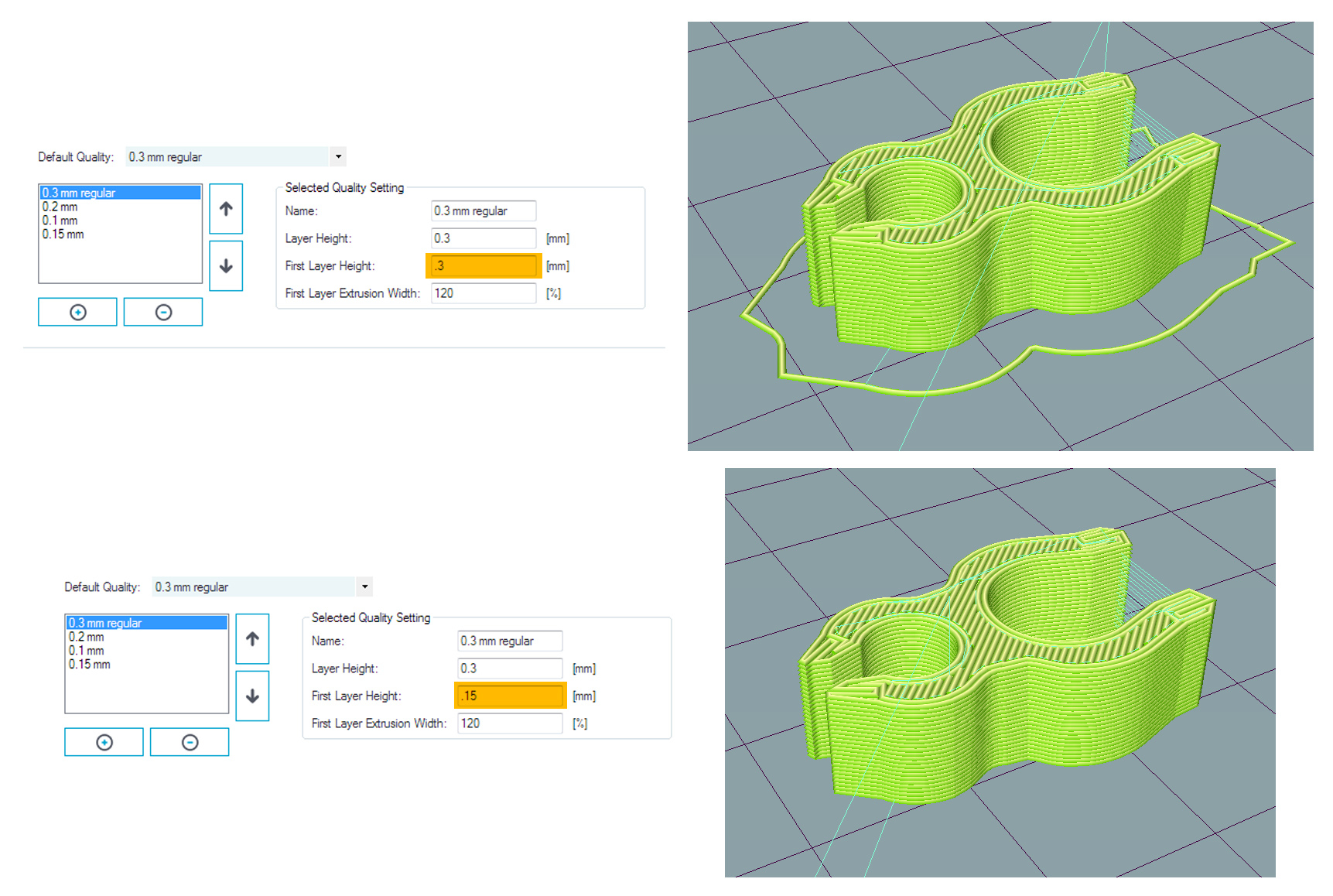 Of course I do see the option to expand the "Extrusion Width" of the first layer. But what does that
actually
mean, since the diameter of the nozzle is fixed ? Is that causing an increase in filament flow ? Or perhaps it is doing some kind of backwards math, reducing the height of the first layer according to the desired "thickness" value ? But I don't seem to find anything like that in the resulting gcode.
This is all very confusing - I would love to get some clear explanations on all this.
Thanks !