Home
›
Repetier-Host
Communicatio error - reset send buffer block error - CNC Machine
Hi guys,
I'm currently experiencing some issues with my CNC machine using Repetier Host V2.1.6.
Everything seems to work fine untill it exceeds the 20x20cm parameters. I however, have the settings much wider.
There's nothing wrong with the hardware, firmware or software. There are no other errors, everything is updated.
I'm using Bigtreetech TFT35-E3 V3.0 with a Bigtreetevch SKR PRO(V1.2) motherboard.
Anyone any insights on what i'm doing wrong?
See error below: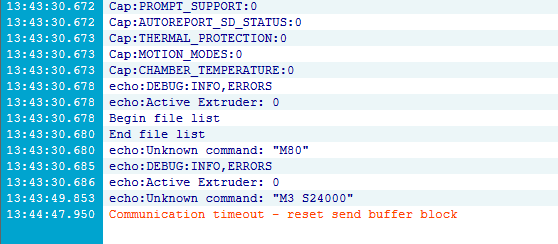 Thanks in advance