Home
›
Repetier-Server
connect to a printer with wireless tcp/ip in repetier server.
Hello and thank you for your great works in repetier community.

first of all, i apologize for my english.

i am working in a mini 3d printing service company and i decided to have experiences on create a small farm with a few number of 3d printers. for future improvement and removing many wires and connectors, i used serial to wifi (ESP8266) modules for connecting to printer wirelessly and sending files to sd and controlling it etc... .
as you see in attached image from 1 ~ 4, i have two printer and i can connect to them with repetier host individually and without any problem in connecting and controlling.
1.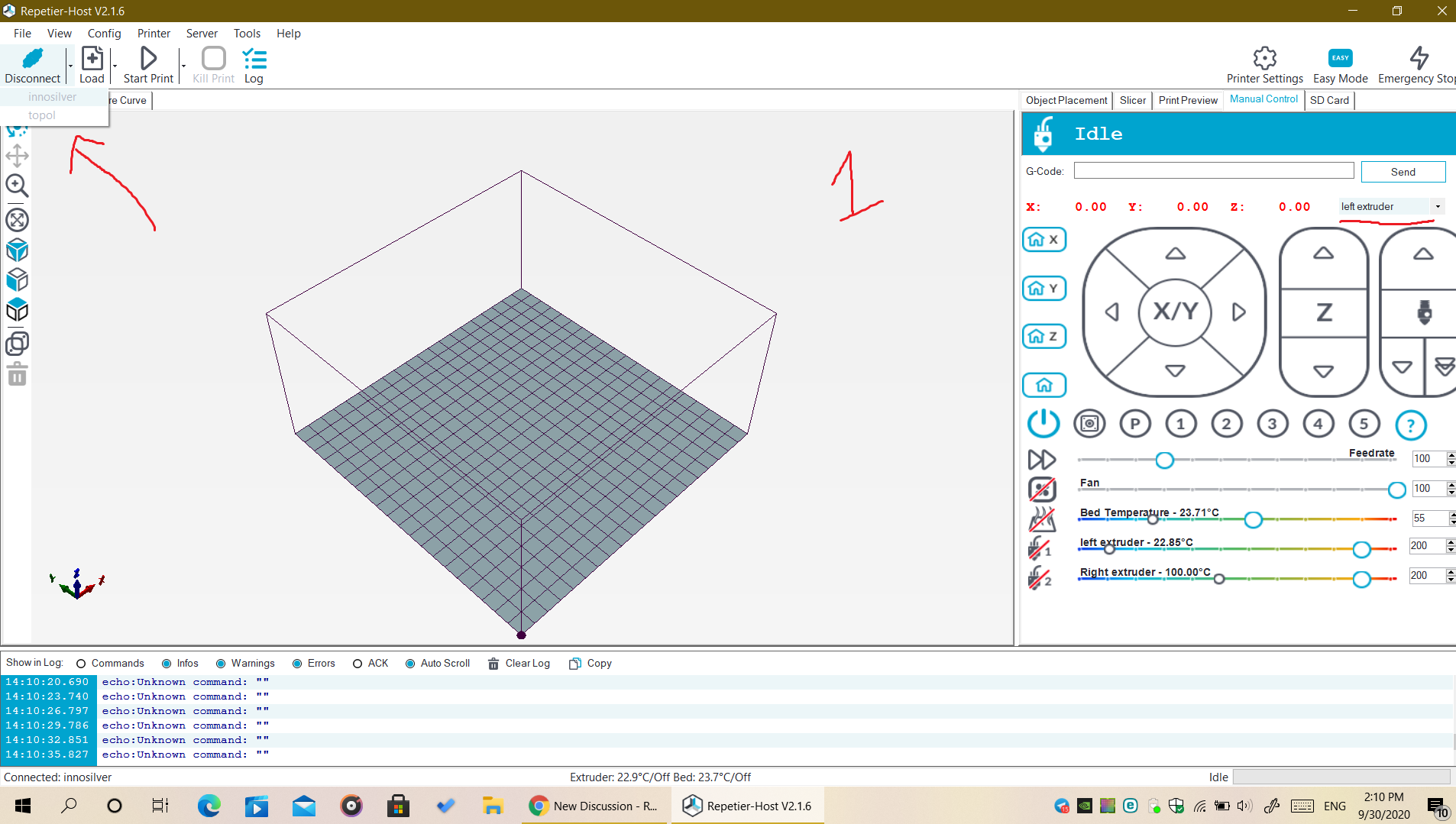 2.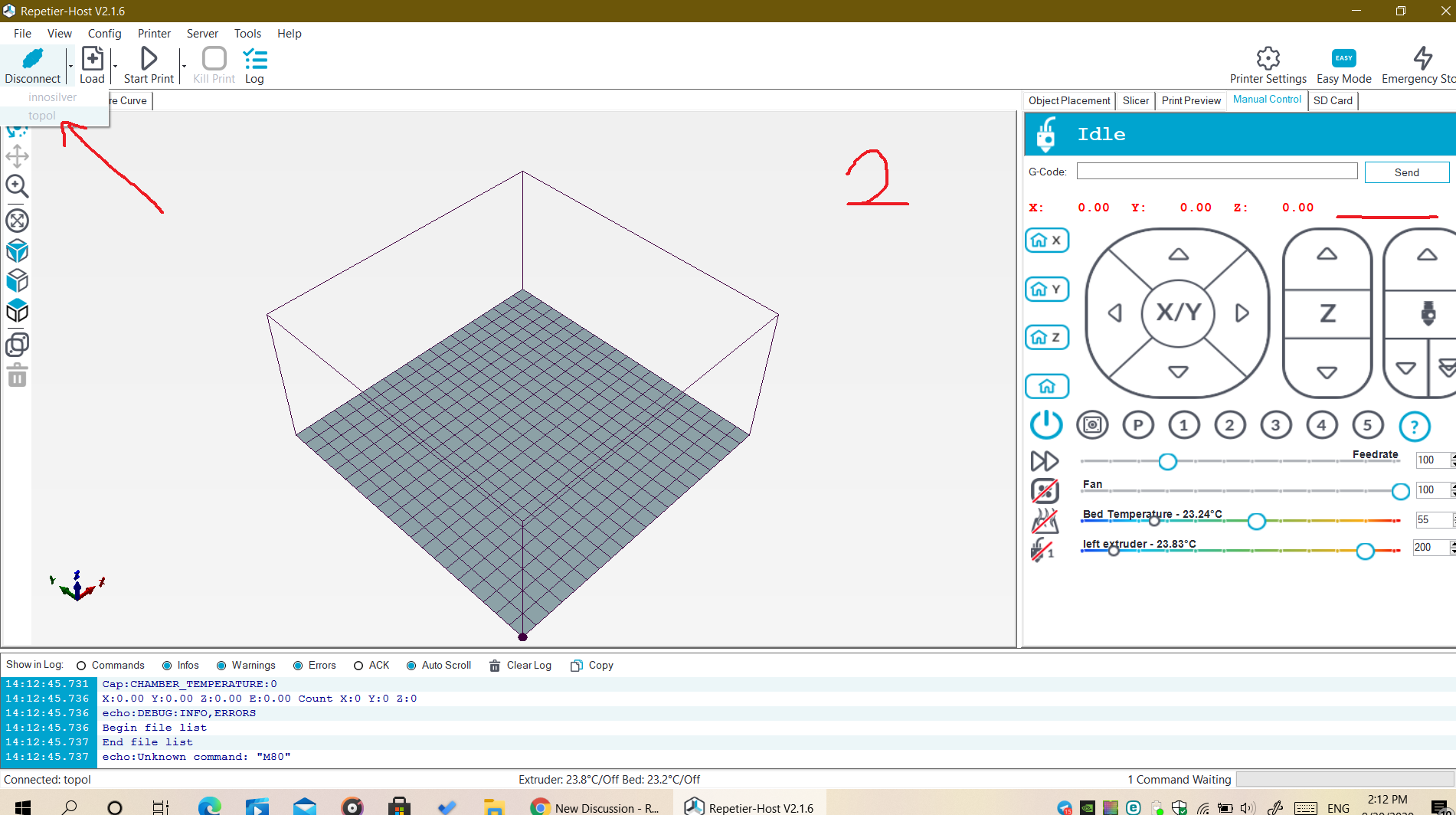 3.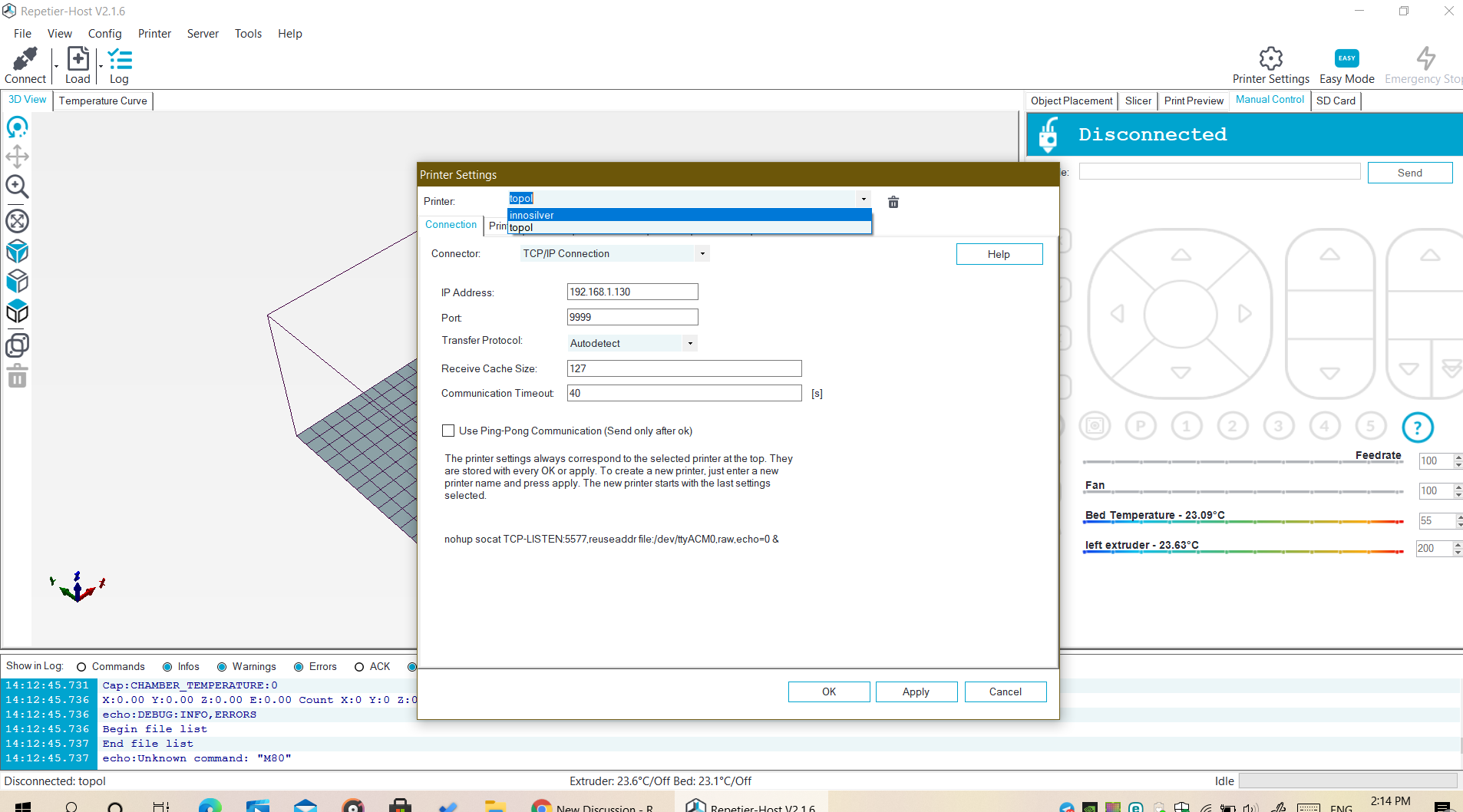 4.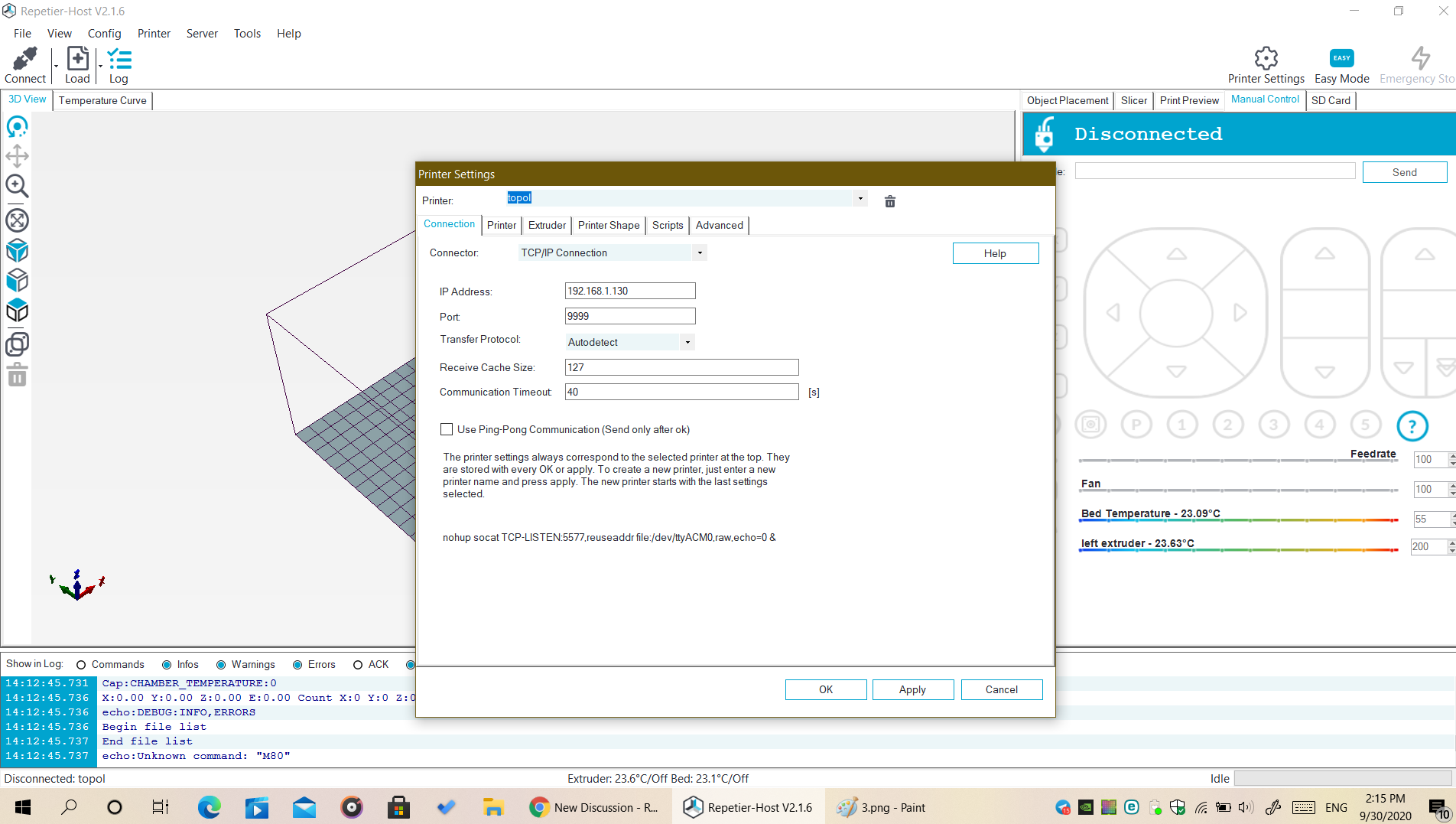 but of course i want to control and monitor them in one window so i use repetier server and my problem is at this part of journey!
i successfully create and run repetier server in win10 x64 but when i try to add any of my printers with tcp/ip protocol, the repetierserver.exe(x32) service unexpectedly stops working and repetier server tells me i lost connection and trying to reconnect but the service never starts again and if i do it manually it will stops working again and again.
5.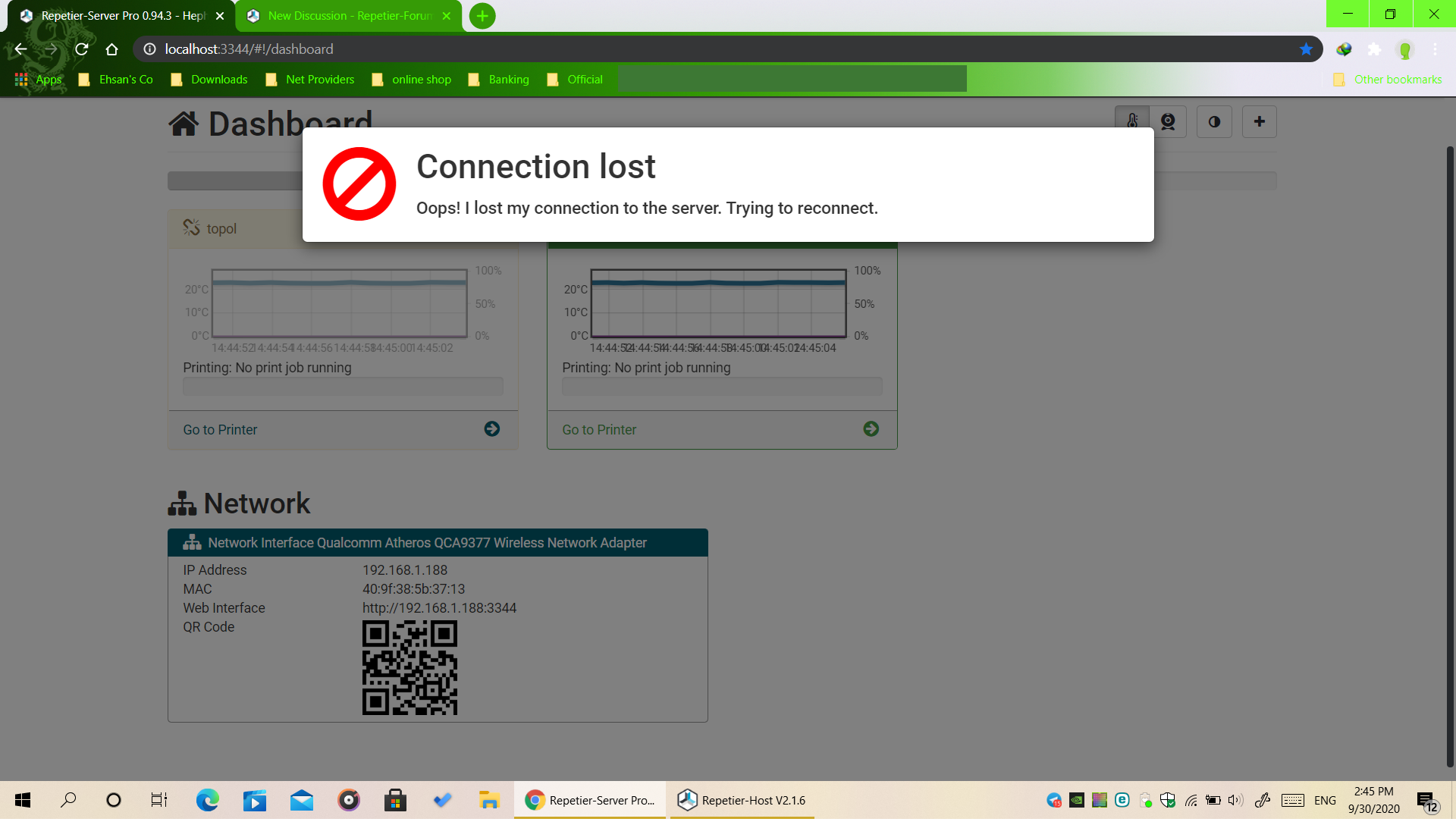 55.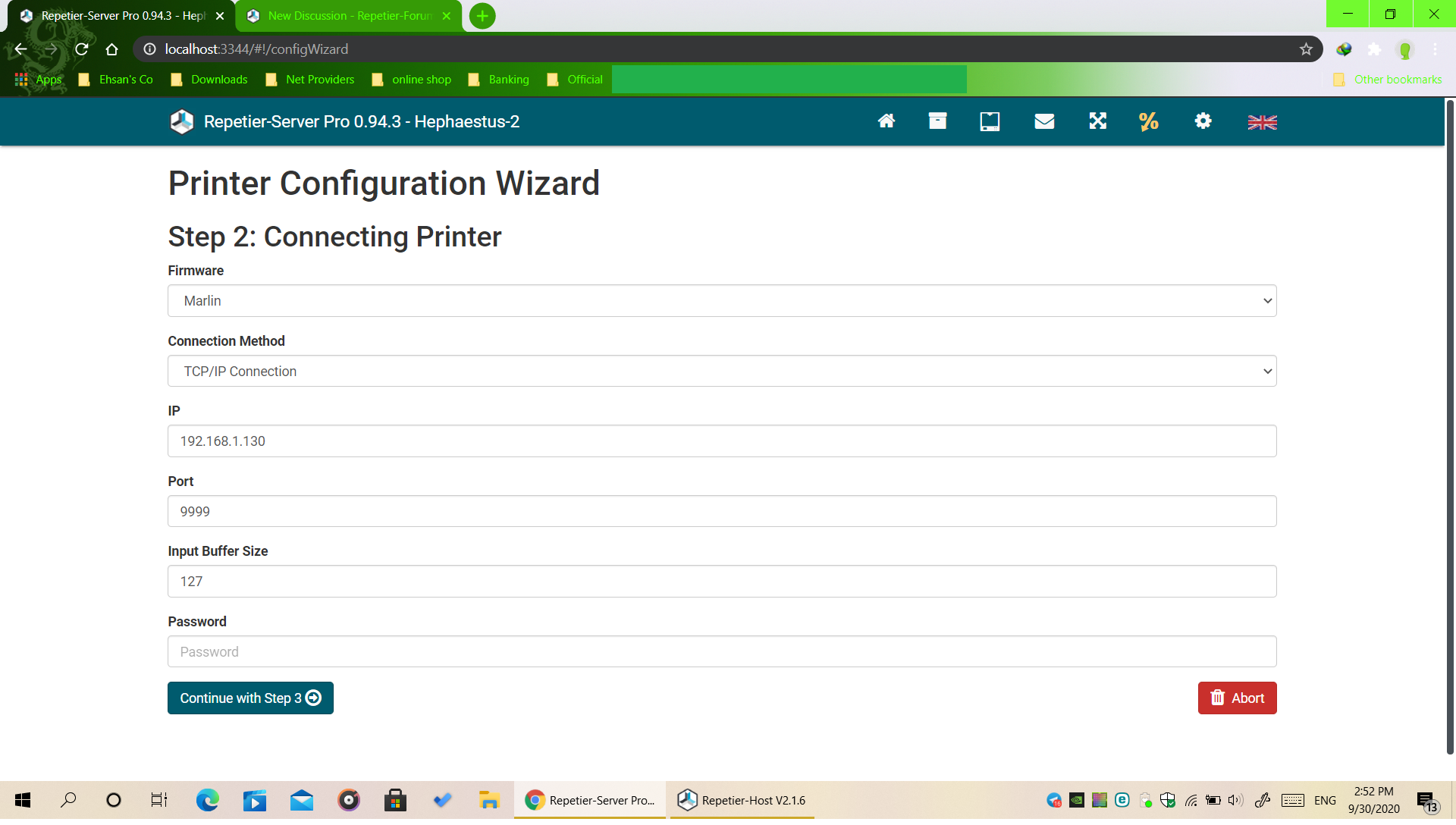 i thought it must be my firewall settings but i disabled and even excluded all repetier .exe and ports but the problem still persist.
if i start the server repeatedly and try to add the printer it eventually connect and add printer profile but after a few second loose connection again!.
i also add event viewer and log file of what happens to the repetier server if it helps.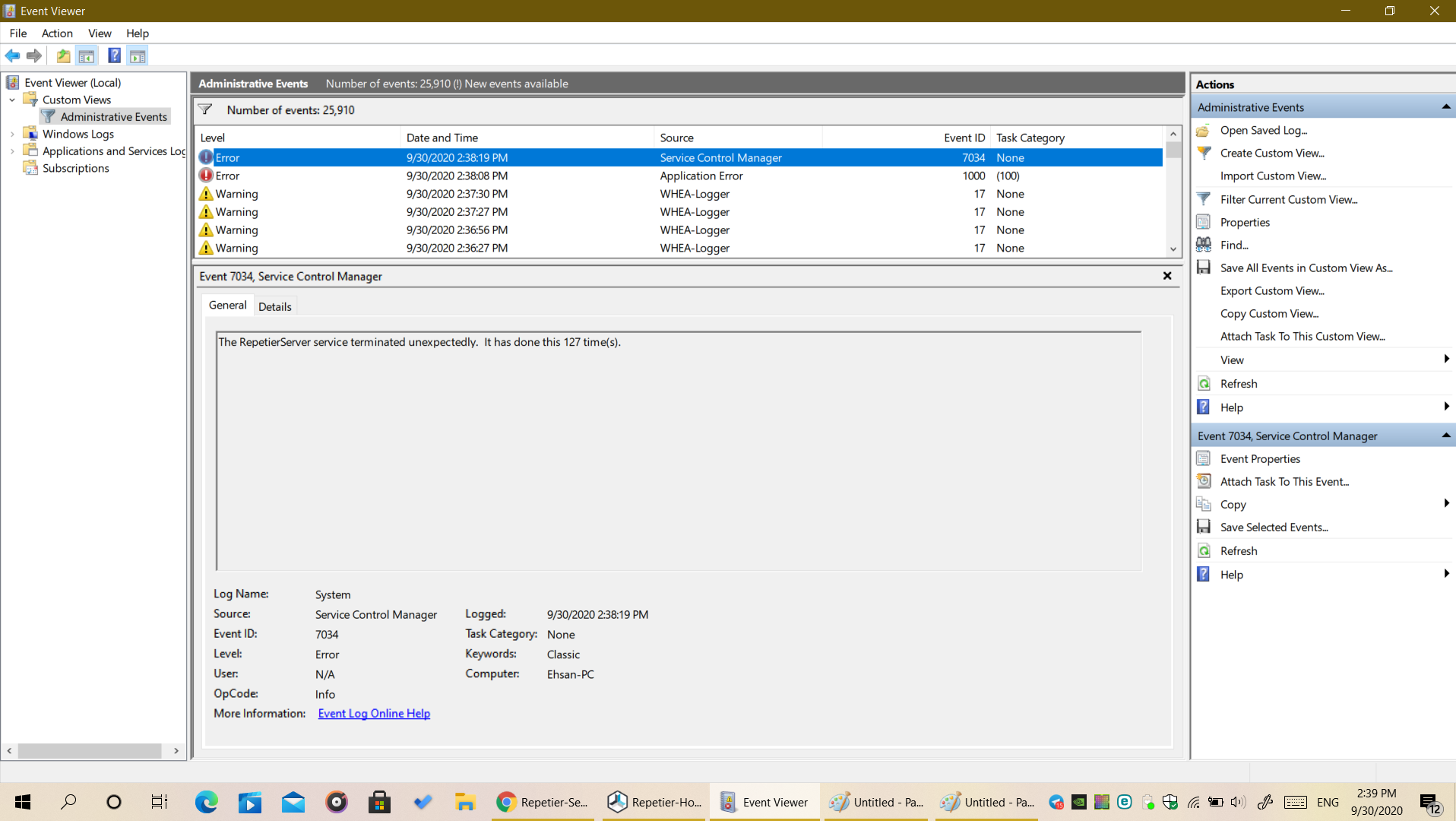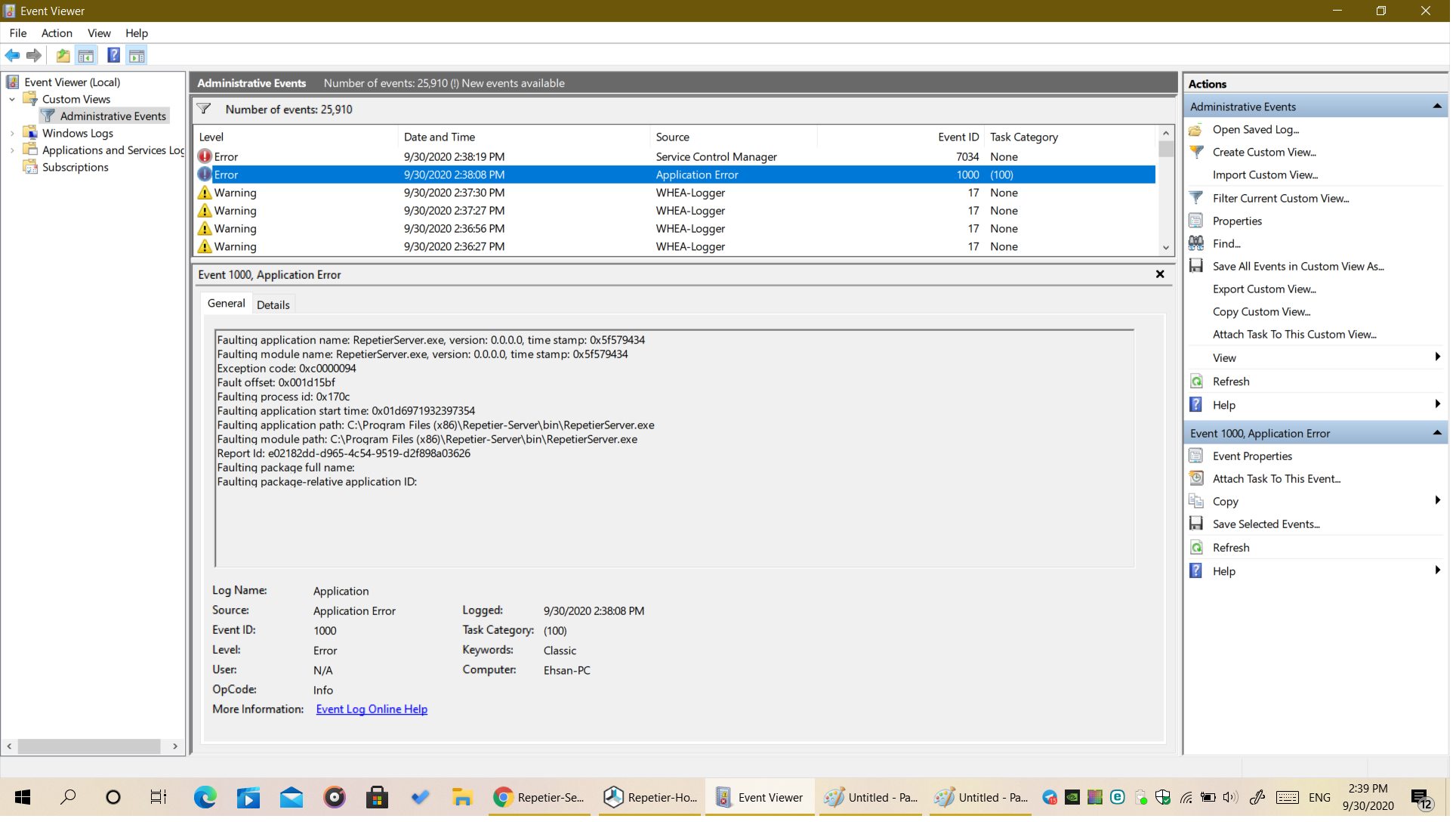 any help would be appreciated.
best regards.