Home
›
Repetier-Server
›
Feature Requests
Layer visualization for the Exclude G-codes tool
Hello!
I had severals models printed on one table, and when I got a problem with two of them, I tried to exclude g-code. But on Repetier-Server page preview was empty when I opened it. So had to wait till it goes through the failed model to see where I need to exclude the area. And it still was not informative.
Is it possible to add some visualization of the g-code as in Prointerface exclude function?: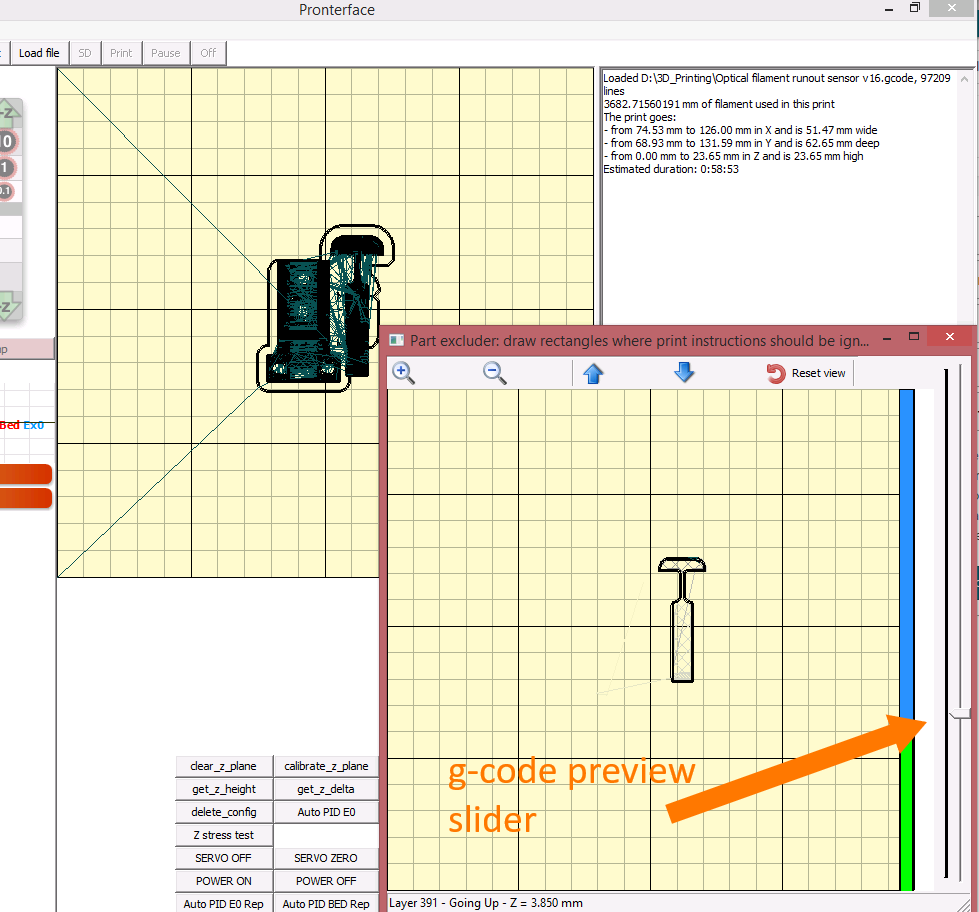 Or at least first layer position to see objects placement: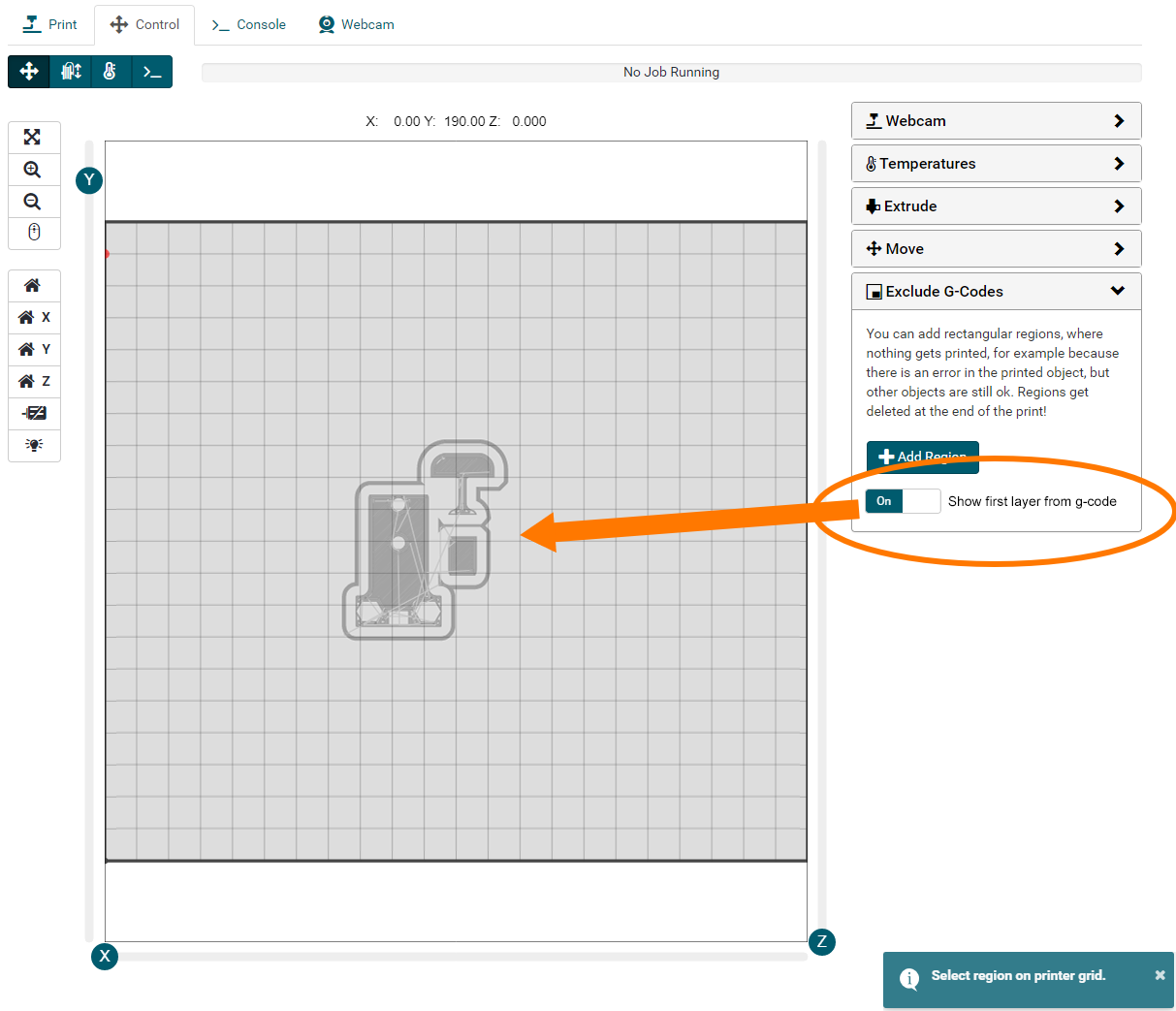 Thank you.