Home
›
Repetier-Host
USB Device malfunctioned
So after fixing a few issues with the printer (K280), I decided to try to print a few things. But alas, when I tried to connect the USB to the computer, this happened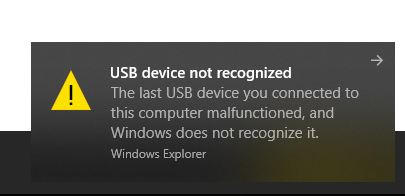 So I looked around and tried to find a few solutions but nothing came up.
I looked at my device manager and tried to update my driver but that wouldn't help.
One thing I noticed though. Before I tried to print today, my computer restarted and ran a quick update. Before this update, I could connect to the printer without problems. My luck.
Any ideas on how to do this? I temporialiy have my printer running with the SD Card but a) it is a pain and b) for some reason it thinks the Z Height is much lower...