Home
›
Repetier-Server
›
Feature Requests
Download button for others than GCode files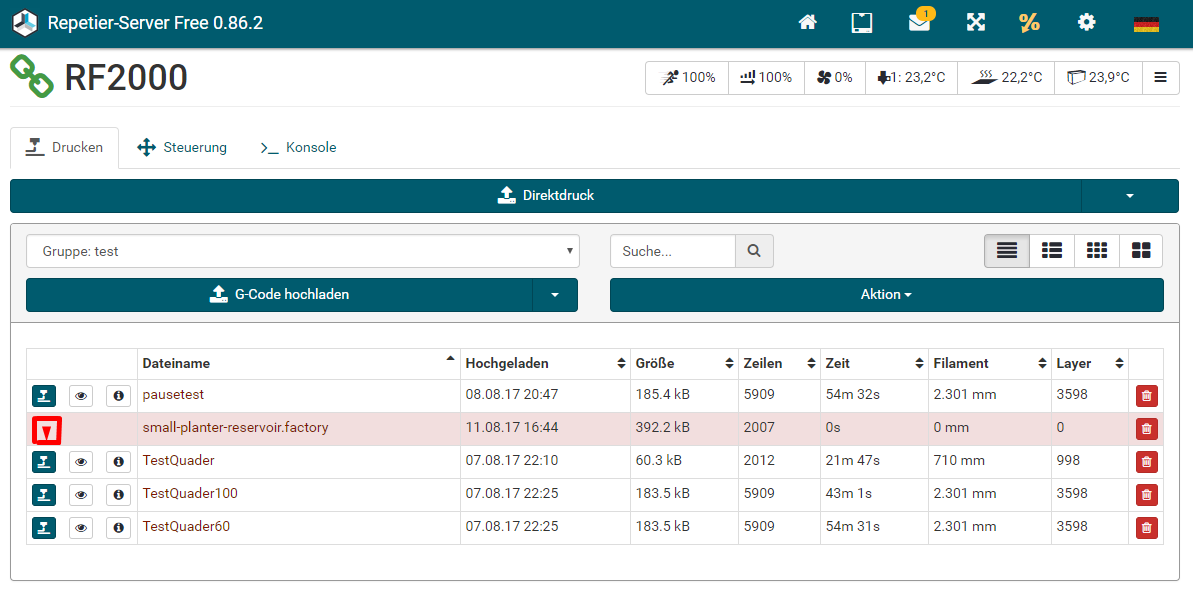 When I tune in my settings and profiles for one good print I want to put the corresponding files to one GROUP within Repetier-Server.
For later commits and changes I want redownload the factory-/profile files (for Simplify or other Slicers) later.
For this goal it would be awsome to have a download button for all files that are not gcode too. The download feature is already implemented for Gcodes. I think that only the button is missing to have alot more productivity.
Greetings